In this post we will see how to get forgotten FTP password from Filezilla .When we save password of any site within site manager option of Filezilla. Here we see username display in frontend UI but password is hidden and not able to see. Now the question arises about how to get password when we forgot it. To get forgot password is not so difficult to find out but we have to follow some steps to get it. Let us see the steps to Retrieve forgotten FTP Password From Filezilla.
Step 1 : 
To retrieve forgotten password, open File Menu and click on Export option.


Step 2 : 
Now select "Export Site Manager entries" option and click OK button.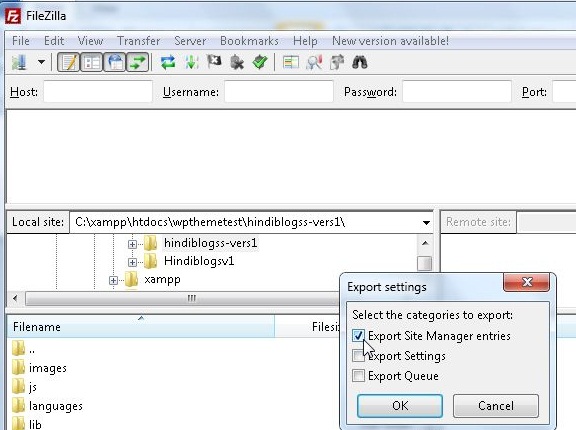 Step 3 : 
Now save the XML file in Document folder which you get an option to save .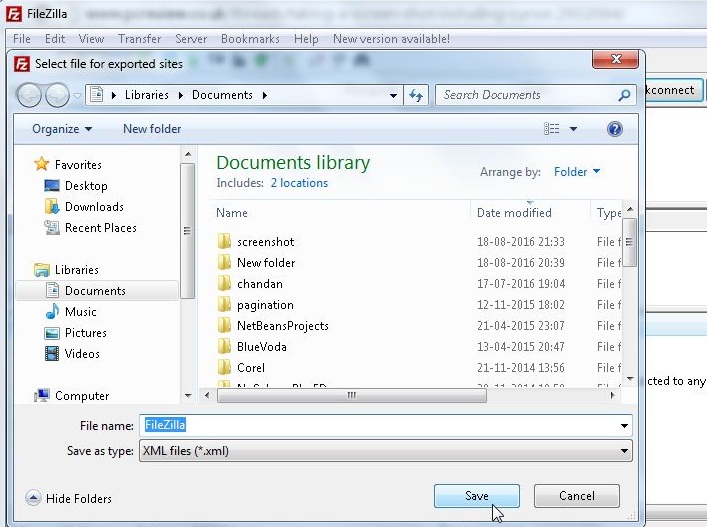 Step 4 :
Now browse to Document folder and open filezilla.xml file in text editor.
Username will be displayed as <User> Your FTP Username </User>
Password will be displayed as <Pass encoding="base64″>Your FTP Password </Pass>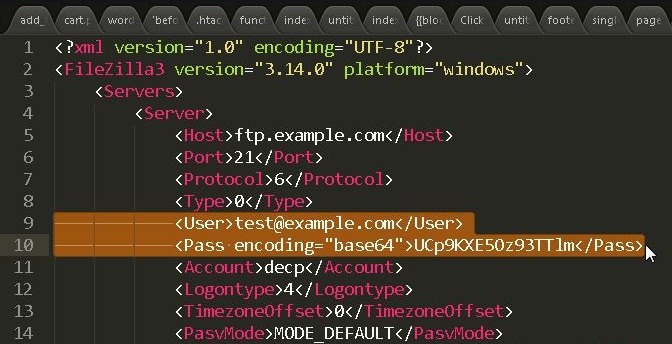 With following above given steps we can retrieve forget FTP password from Filezilla. That's it.