Hello reader, I hope all of you have heard about an Instagram application which is very popular and used by a large number of internet users. Instagram application is basically developed for mobile users. It is possible to open and access Instagram website on the desktop but there is no option to upload pic or video and post it. In this article i will guide you and show you step by step that how is easy to use Instagram on a PC. You can easily upload media file to Instagram from PC with following below mentioned steps .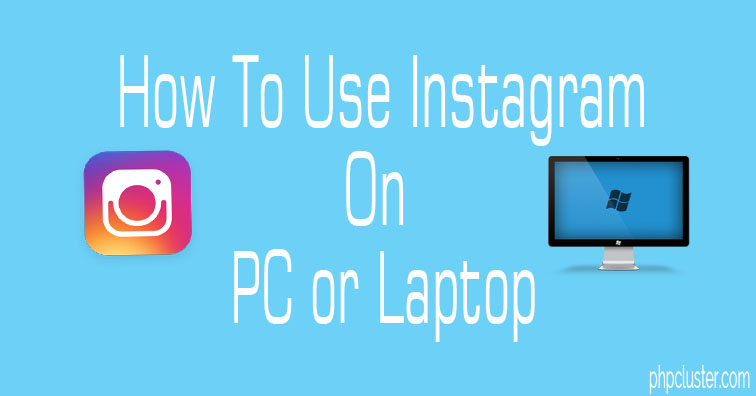 As an internet user you have also thought about how it becomes easy if it is possible to use Instagram on PC. If you are a programmer or person having a little bit tech knowledge , then you can easily use Instagram on PC by following steps given by me.
So let us see how to post on Instagram from PC with following given below steps.
Steps:
Go to Instagram, Click here

Login with username and password.

Now press mouse right click

Click on Inspect option.

New section open , click on mobile icon.


Now refresh page click F5, Now Instagram all features load same as mobile.


Close the new section.


Now Instagram on PC have all features available like mobile application.

How to Post on Instagram From PC?
It is very simple and easy to post on Instagram from PC , to upload follow the given below steps.
Step 1:
Click on camera icon.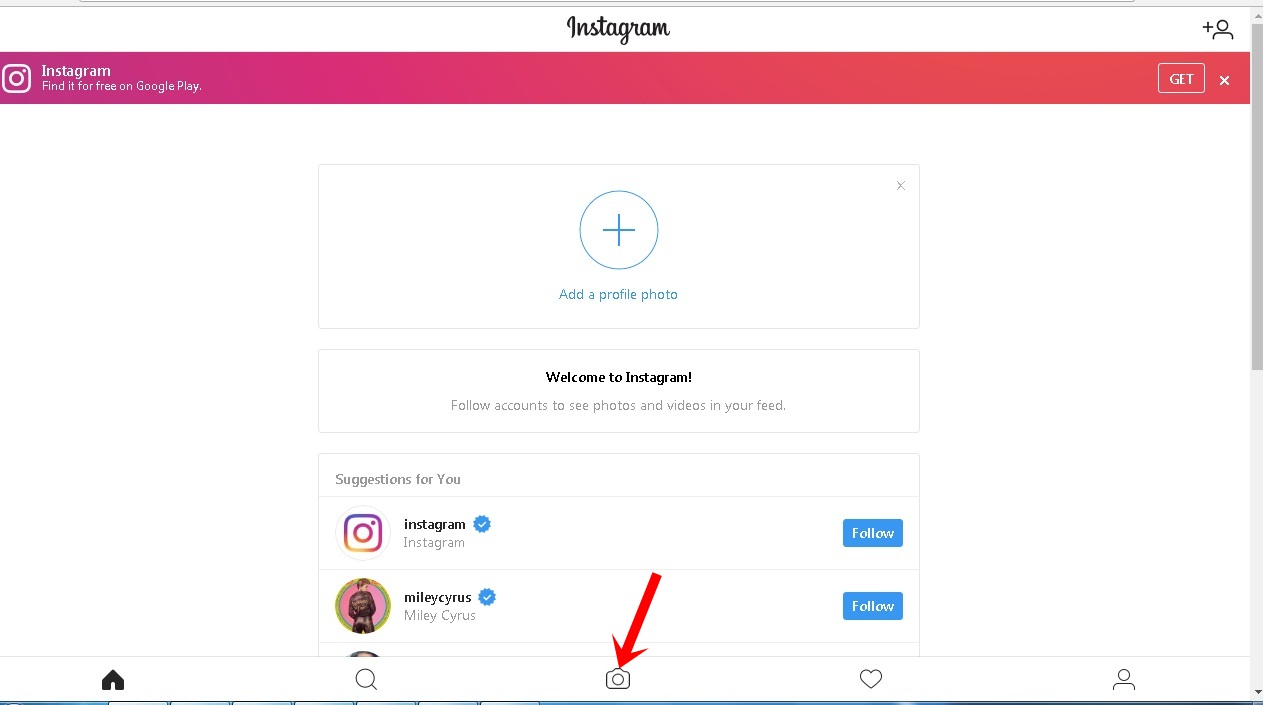 Step 2:
Select an image to upload (resize as you required).
Step 3 :
Write caption (if required).

add your location (if required)

Click on share button

Now your post successfully published on Instagram.
Now you can easily upload photos, video and post to Instagram from desktop. Now you don't have to refresh page until you want to use Instagram on PC.
I hope you have learnt that how to use Instagram on PC and with following above steps you will be able to post to Instagram from Desktop. If you have any query regarding this article , feel free to write comment.