One day I have faced a typical problem in setup of mail for OpenCart Store. It really does matter for an ecommerce to setup perfect mailing system for customer , user or multi- merchant with their particular email. I faced issue in configure of mail for my opencart store and finally i configured mail for my store. Now, a day I am going to discuss with all my blog reader for how to set mail for your store. Now I am discussing in detail and see how is it easy to configure mail setting.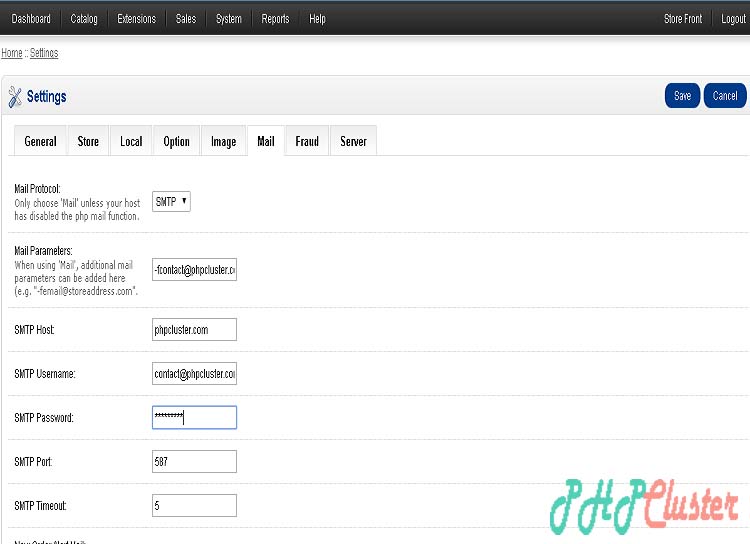 For use of SMTP (Simple Mail Transfer Protocol). Just configure as follows.
Mail Protocol :          Select SMTP option from dropdown.
Mail Parameters :   – fvikash@phpcluster.com // pass you mail mail with preceeding –f
SMTP HOST :           Just write your host name given by hosting providers // eg phpcluster.com
SMTP Username :     Your email id //eg vikash@phpcluster.com
SMTP Password :      Your mail id password //eg *****12
SMTP Port :              Use 587 for SMTP port instead of 25
SMTP Timeout :         5
Thats all. Enjoy mail system for your OpenCart Store.