In WordPress website or blog development we see by default category URL and tag URL have base "category" and "tag" respectively. When we use permalink for Category, base prefix is added in URL. We will discuss simple and easy approach to update category base in WordPress. In this article we will see how to change category base prefix.
What is category base in wordpress?.
We see the wordpress category URL looks as
http://www.website.com/category/game.
Here /category/ is base prefix which is added to each category created in wordpress. Now we will discuss how to change category base prefix in WordPress and it steps.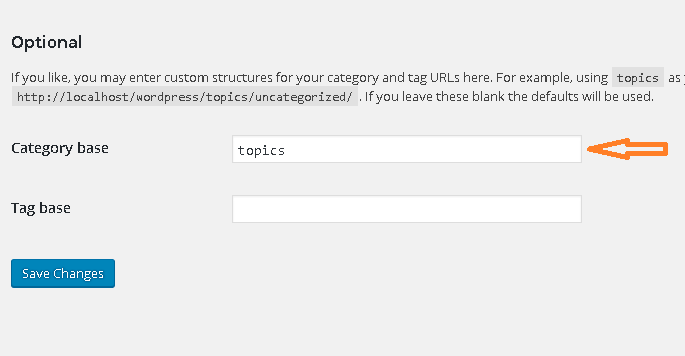 How to change category base in WordPress?
1) Login to WP-Admin Panel.
2) Go to Settings >> Permalink.
3) Go to optional Section
4) Type the category base which you want to change or update.
5) Click on Save Changes Button.
6) Done.
In the optional box we get an option to change category base and tag base. We can write custom base for category and tag URL with following above given steps. That's it.