In our previous article we have discussed about How to add Youtube Subscribe widget on Your Website. Now Here we will see how generate subscribe button for youtube channel. Subscribe button can be generated either by channel name or ID. All blogger who have Youtube channel want to add subscribe button. Let see how to add it.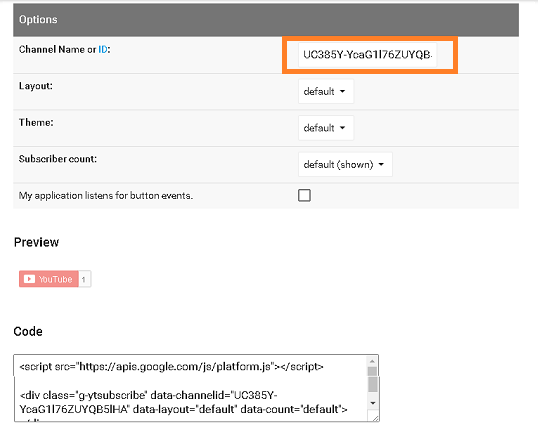 Steps:
Open a link https://developers.google.com/youtube/youtube_subscribe_button to generate button.
Now open this link https://www.youtube.com/account_advanced to get channel ID
Now copy Youtube channel ID
And Put on webpage opened with 1st link.
Finally, your script is ready and shown below in textarea.
Just copy script and put on your site.
For more detail see the screenshot.
Here is live example of subscription button shown below.